People all around the US are in their house fixing breakfast for their kids; they're driving to work at a job that they love (or hate) ; they are going for that morning run! While these may seem like very normal activities to most, there are many people who woke up on the other side of the world; away from their family. There are people who were awake all night to make sure you could sleep. There are people who sacrificed everything so that you have the opportunity to live a great life and do as you please.
I have witnessed the sacrifice first hand. My father, grandfather, aunt, and uncle have all served. If my knee wasn't blown to pieces, we may be having a different conversation. The moral of the story is I was fortunate to be raised in a family where service wasn't something we did, it is who we are!
If you are really thankful for the sacrifices that these veterans have made, and continue to make, you will take advantage of every second you have. These men and women put their lives on the line every day so that you can live a free life. We get it; you're busy. Do you understand that a father a father overseas missed his child's first steps. Do you understand that a mother deployed in Iraq hasn't hugged her kids in 9 months.
There is no pity toward these brave men and women because "no matter the cost" is the oath they swore. We can however, be thankful. We complain about delays on a runway, mean people at work, bosses who don't see you, and gas prices. If we can just open up our eyes and see that a parent wasn't there to kiss his children good night, a soldier walked into a door in a foreign country not knowing if that was the last door they would ever see, or a veteran dealing with PTSD (post traumatic stress disorder).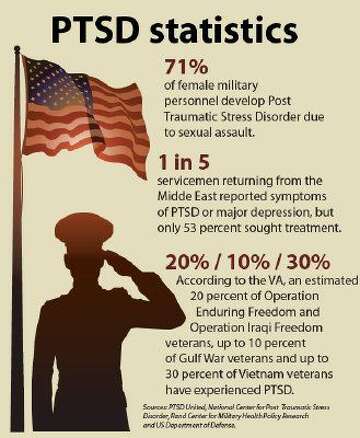 Some of us deal with a lot in life, and I get that. Most of us don't even know what we would do if we couldn't wake up next to the woman we love or kiss our children goodnight. Try to stay positive in life. These brave men and women put their lives on the line everyday. You may not see a soldier or veteran everyday, but thank them by taking advantage of every moment you are free to make choices, free to believe in what you want, and freedom to say anything you want (pretty much anything).
Also, I challenge everyone to try giving back. There are many charities that help soldiers, veterans, and their families. I have had the pleasure of working with Operation Gratitude as well as Wounded Warrior Project when I was an events manager. It's not just money that you can donate. They use many supplies on a daily basis. Some of the care packages we sent to Operation Gratitude included things like batteries, socks, gift cards, posters, USB cards, and thank you letters. One of the most important things we can give is time! So donating things are awesome, but most of these organizations allow you to volunteer as well.
If you want to donate or volunteer you can go on the sites using the links below…
National Military Family Association
Wounded Warriors Family Support
Thank you for reading. These soldiers and veterans now need your service! Stay woke my friends.