"Some say fate is beyond our command, but I know better. Our destiny is within us. You just have to be brave enough to see it". If you live life long enough, you will surely see that this is true. Pat Tillman embodied what it means to be brave. There are moments in life that change our path completely. Your passion is replaced by your purpose. Some of us may never experience that, but Pat Tillman was driven be the change he wanted to see.
Pat Tillman was the oldest of three sons. He was born on November 6, 1976. He excelled in football at Leland High school, earning him a scholarship to go play at Arizona State University. At ASU he achieved, both on and off the field.
According to Pat Tillman: A Football Life, "The linebacker helped his team to achieve an undefeated season and to make to the 1997 Rose Bowl game. He won the Pac-10 Defensive Player of the Year and was selected as the ASU Most Valuable Player of the Year in 1997. Tillman also earned awards for his performance as a student, winning the Clyde B. Smith Academic Award in 1996 and 1997; the Sporting News Honda Scholar-Athlete of the Year in 1997; and the 1998 Sun Angel Student Athlete of Year" (2017).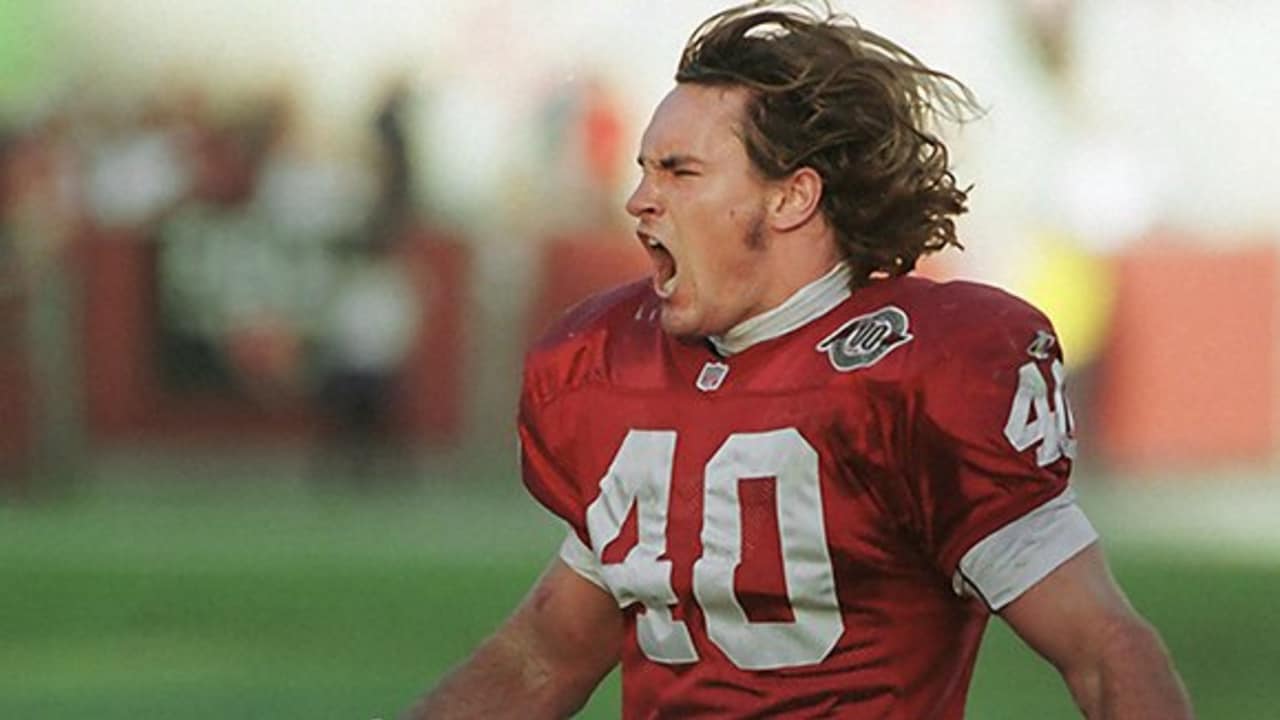 It may have been impossible to not love someone like that. He gave his all on and off the field. He was drafted to the Arizona Cardinals where he worked his way into a starting position overtime. He turned into a really good player. While he was undoubtedly on his way to becoming a star, a high-paid one at that; his story is more than football.
On September 11, 2001, Tillman's view was forever changed. He was so broken-hearted by what had happened on 9/11, he wanted to go out and be a part of something bigger. He wanted to join the army rangers before he was too old, and serve alongside his brother Kevin. He would not discuss his decision with the media out of respect for everyone that puts their lives on the line everyday.
Tillman's agent said that The media tried giving him a deal to go give speeches to the military instead of putting himself in harms way. Tillman said, "I'm not whoring myself out, I haven't done s***". He wanted everyone to know that this wasn't a publicity stunt, this was about fighting for his country. He believed it was something that he had to do.
In 2002, he enlisted. Him and his brother Kevin went through Army Ranger training. He served in Iraq and Afghanistan when they were assigned to to the second battalion of 75th Ranger Regiment in Fort Lewis, Washington. While all stories must come to an end, this heroic story turned tragic sooner than expected.
On April 22, 2004, Pat Tillman was killed in action while in Afghanistan. There was much mystery surrounding the death of Pat Tillman. They said that he was shot during an ambush; however, new information came to light. The new information said that he was killed by friendly fire. While this scandal took everyone through a loop, we must see what is important.
Pat Tillman was a real life superhero. While he could have stayed in the NFL and made a lot of money, he chose to defend our country. For his bravery and sacrifice, he was rewarded a Purple Heart, Silver Star Metal, his number from ASU and the Arizona Cardinals we're retired, and he was inducted into the college football hall of fame. Later the NFL joined forces with the Pat Tillman foundation to create scholarships for those who exemplifies Pat Tillman's enduring legacy.
Pat Tillman's bravery and sacrifice will ensure that his name live forever. This is not just the legacy of a football player turned army ranger. This is the story of someone who sacrificed it all in order to serve a bigger purpose. This is more than sports!
Citation
https://www.biography.com/athlete/pat-tillman