If you are reading this, chances are you have much to be thankful for. Whether you are scrolling through social media or you have run across my page via Google; it is probably safe to say you are on a cellular device, tablet, or computer. This means you have more than most people in the world. Even if you're at the library or somewhere that provides you the opportunity to get online, you have the ability to accomplish more than most can dream of.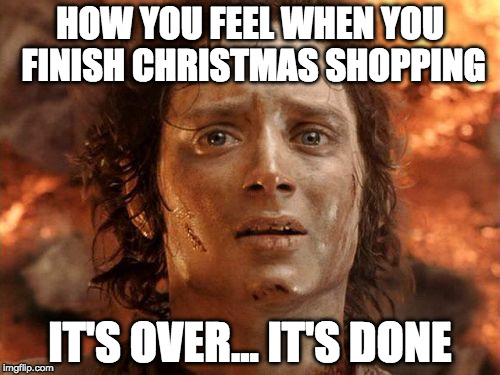 We have made the day of Christmas a nightmare for some families. We create this holiday where we try to buy the best gifts for our parents, siblings, family and friends . This time of year is very stressful because people have no clue what to buy each other. For most of the Americans that celebrate Christmas, they will be stressed by the financial obligations that come along with buying those gifts.
We often come out of this holiday season spending more than we want to buy presents we can't afford. This is not good for anyone. We may even have the biggest hearts, wanting to get the people we love the best things. This may even be the case for most. What if we didn't have to put a price on happiness?
What if instead of buying expensive gifts we just gave our time or we made crafts that were meaningful. We all just want to be loved. Instead of creating this superficial stigma around Christmas, why don't we celebrate the meaning. The birth of Jesus is why we celebrate this amazing holiday! This is meant for us to celebrate love, peace, and forgiveness. This holiday is meant for us to gather with friends and family, and experience the love around us.
Me and my wife choose to buy for everyone else every year. This is not because we want to prove we can buy the best gifts, but we understand it is better to give than receive. Seeing the happiness on the face of our families is priceless! We have the power to create our own happiness through helping people, and being so thankful for what we have that we don't have to buy for each other because the greatest gift we can receive is live for one another.
This Christmas choose to be thankful. Choose to create your own happiness. Remember that this season is more about giving than it is receiving. Most of us have too much "stuff" anyway. This is not about telling you not to buy for your loved ones or spouse; this is only to inform you about the meaning of choosing to be thankful. I hope your Christmas is delightful and full of joy… Stay woke my friends!