1
2-14.125–.553Won 1
Joe Burrow QB
This is the most obvious pick in the draft unless Bengals decide to do Bengal things. They need an organizational shift. Although last season was rough, Cincy has been very competitive through the decade. They still have a lot of weapons, but now they get the most important one.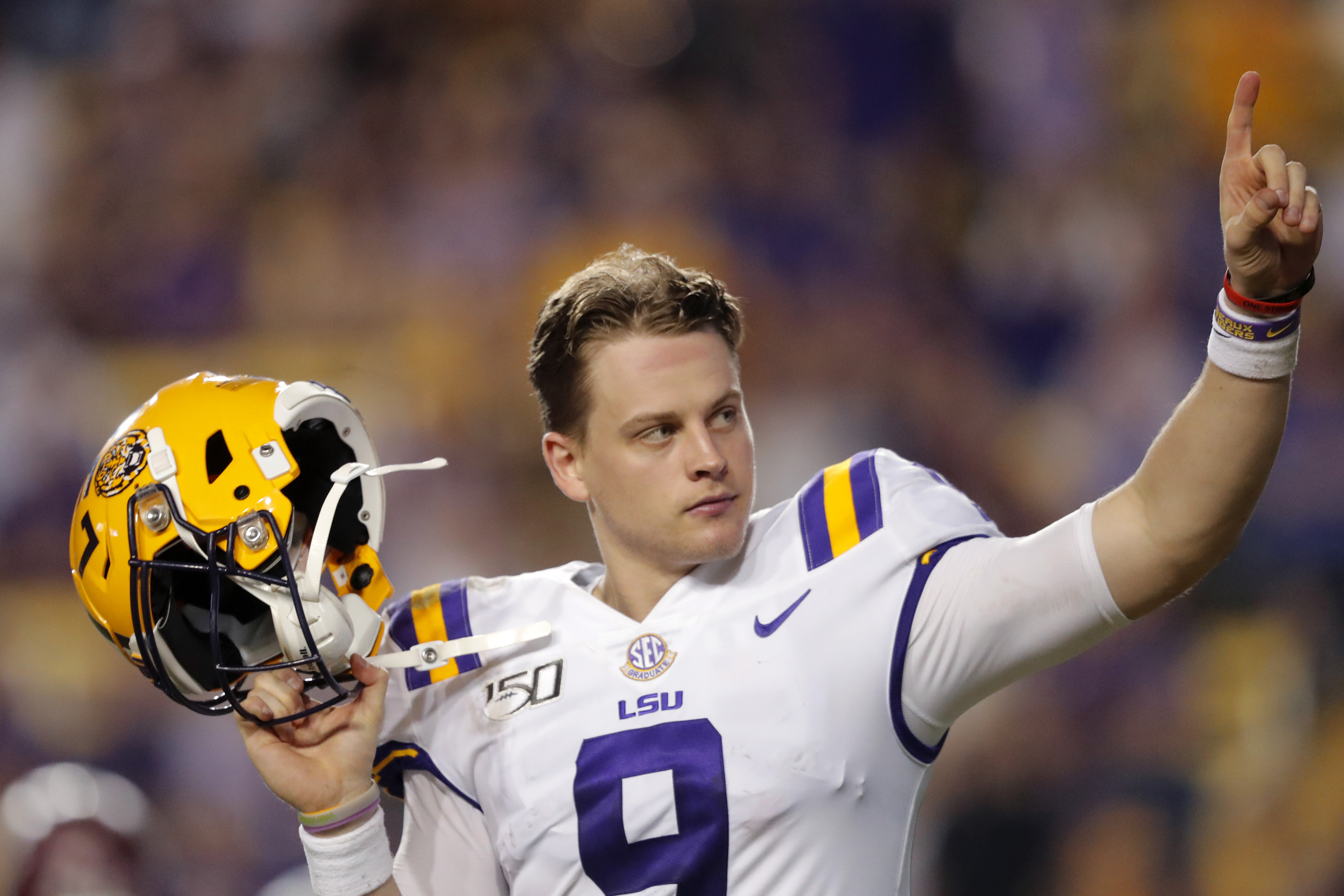 2
3-13.1881.0.502Lost 4
Chase Young Edge
In my opinion Young is the best player in this draft. While this isn't a strong need for Washington, they won't miss the chance to grab a player that has the potential to be better than the Bosa brothers.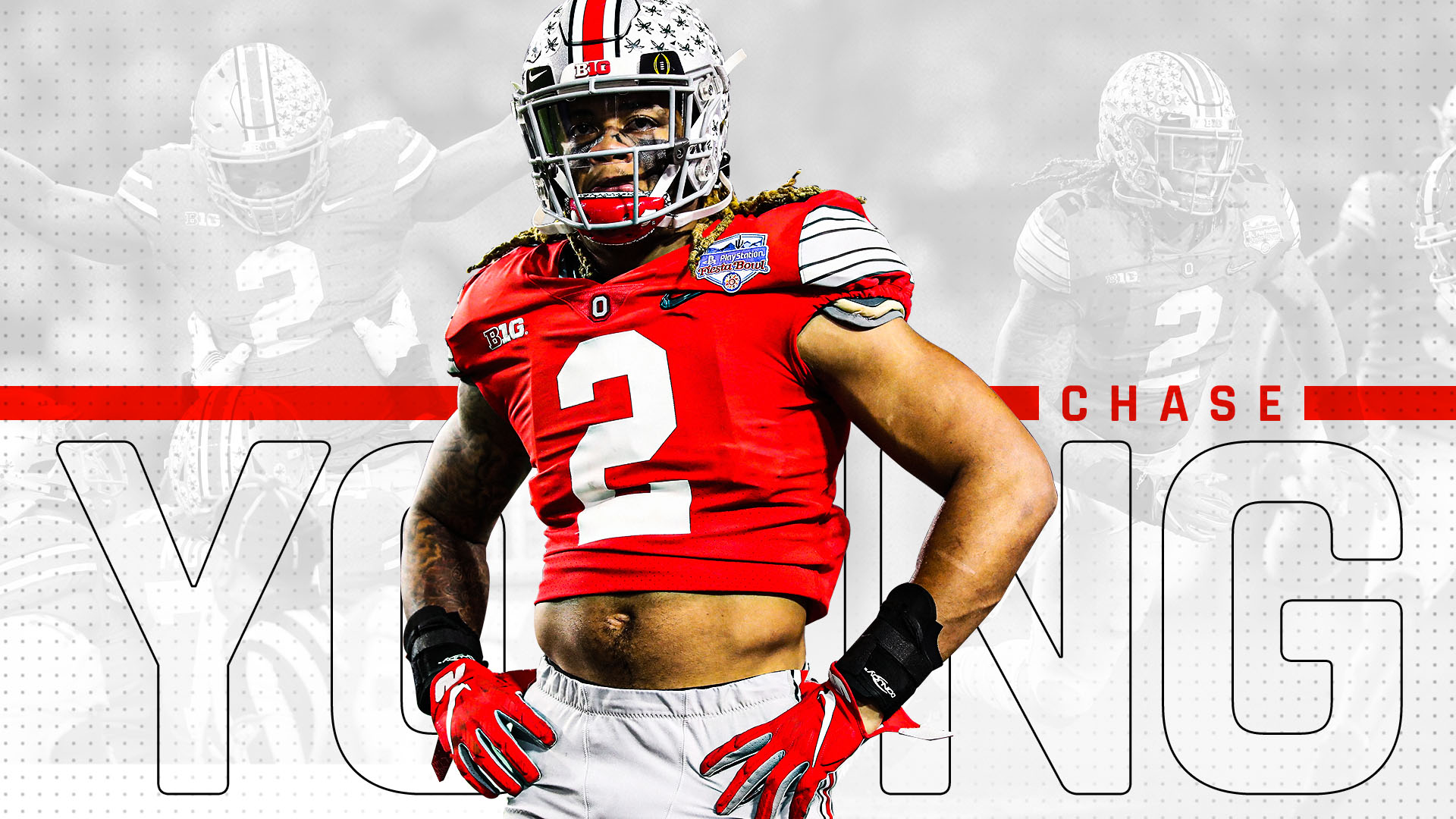 3
3-12-1.2191.5.506Lost 9
Jeff Okudah CB
The Lions have a serious need at the CB position after trading away Darius Slay. While Simmons also makes sense in this spot, Okudah is the shut down corner that Patricia usually looks for in his defenses.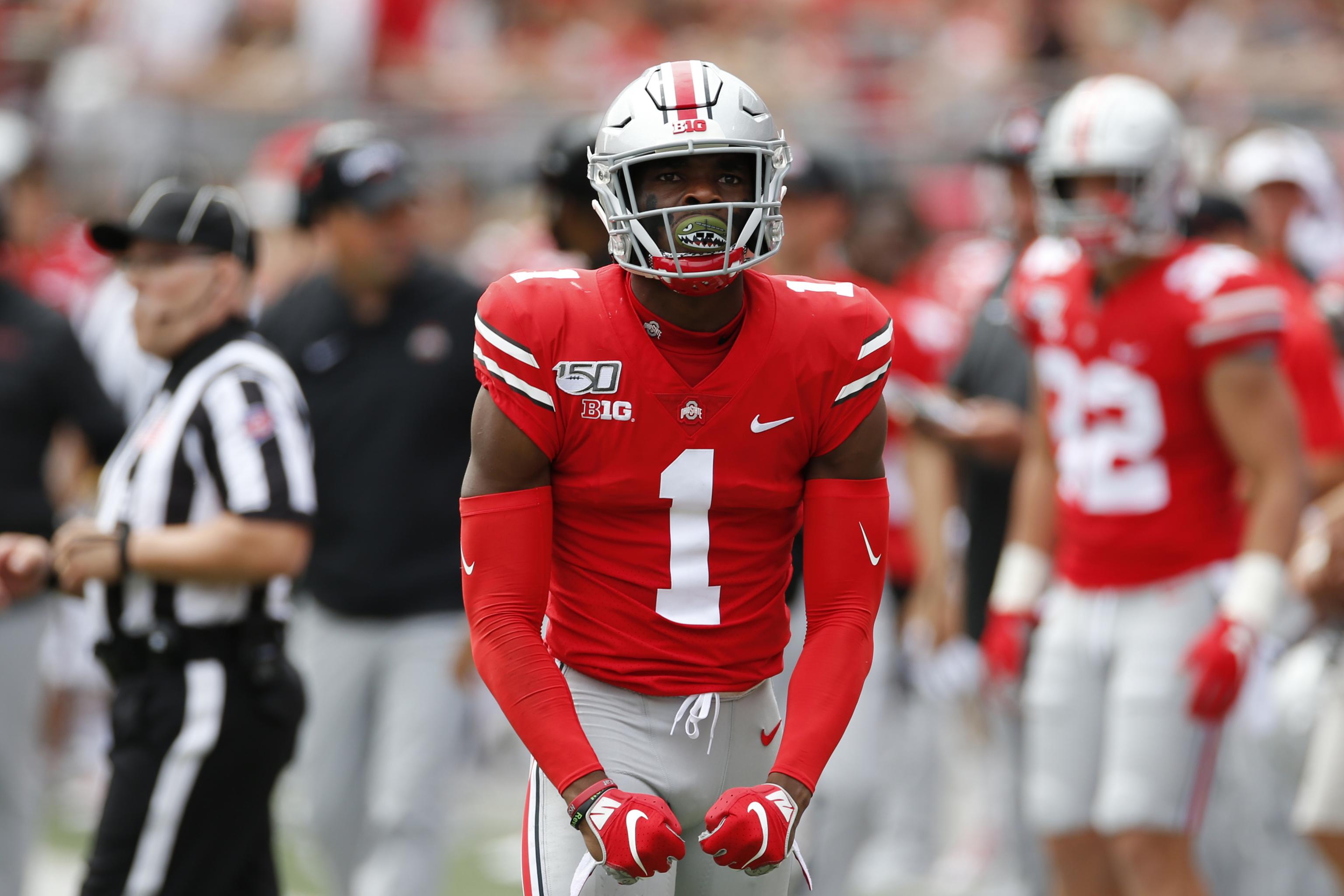 4
4-12.2502.0.473Lost 1
Isaiah Simmons LB/S
This isn't the most pressing need for the Football Giants, but their defense could really use a lot of help. OT is the most ideal pick for the Giants so they can get some protection for Jones. This is a guy that they can use in many places.
5
5-11.3133.0.484Won 2
Tua Tagovailoa QB
The "Tanking for Tua" thing wasn't a thing at all, but the Alabama QB lands right in the laps of the Dolphins after recovering from a serious hip injury. The best thing about this scenario is he doesn't have to start right away. Learning from Fitzmagic isn't a bad idea!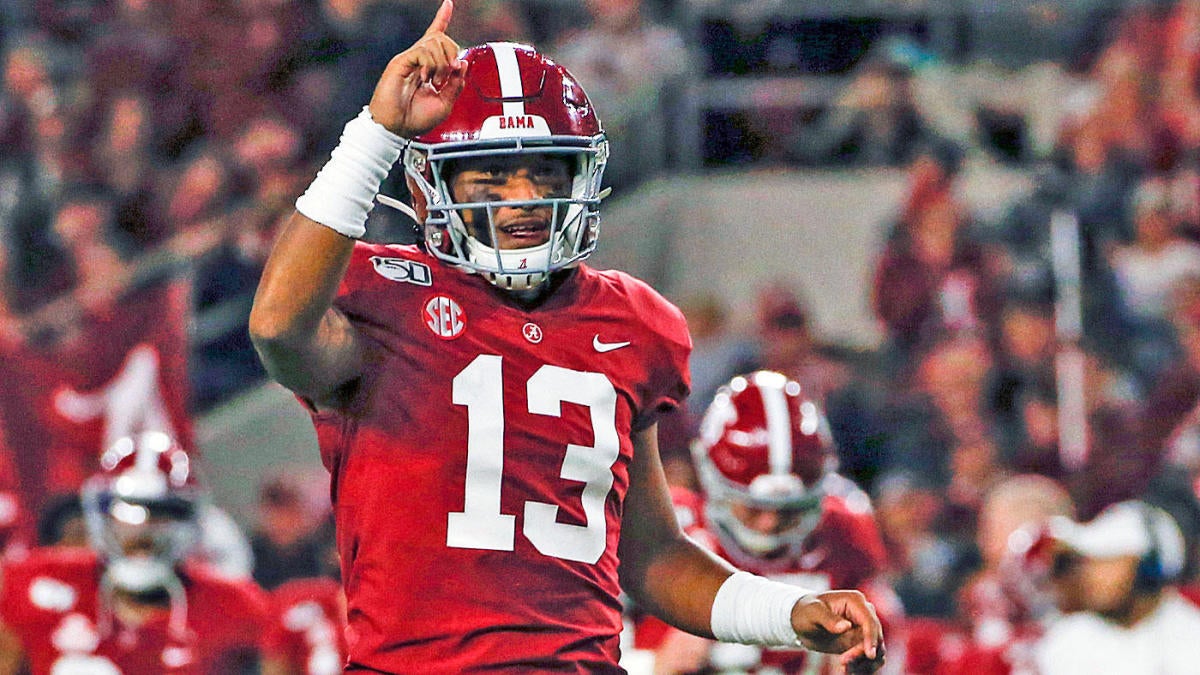 6
5-11.3133.0.514Lost 3
Justin Herbert QB
LA may have another pick in mind such as an OT, but Herbert can walk into a team that is in win-now mode. Not sure if he is ready to go week 1, but he can be the heir to Philip Rivers.
7
5-11.3133.0.549Lost 8
Derrick Brown DT
Panthers get very lucky that Brown falls to 7 when he is clearly top 5 in this years draft. The Panthers have many wholes to fill, but this one makes a lot of sense.
8
5-10-1.3443.5.529Lost 1
Tristan Wirfs OT
The first OT comes off the board and it is the Iowa sensation Tristan Wirfs. Arizona made a huge leap this off-season adding WR Deandre Hopkins. Wirfs is naturally a RT so it is going to be interesting to see if they move him to the left side.
9
6-10.3754.0.484Won 1
Jedrick Wills OT
This is pick 1 of 2 for the Jags in this draft. They are in full rebuild mode, but may have found their QB for the future. This pick gets Minshew the protection that he needs and they can continue to build for the future.
10
6-10.3754.0.533Lost 3
Mekhi Becton OT
The enormous OT has found his next mission and that is protecting Baker Mayfield. With the new regime in Cleveland, maybe they can finally put that all-star of a team together. Last years debauchery was all in the Kitchen!
11
7-9.4385.0.473Won 2
CeeDee Lamb WR
While Lamb is arguably the best WR in this draft, this was such a Jets move to make. They made a couple descent offensive line moves, but still don't have a great OT. Sam Darnold can't throw the ball on his back!
12
7-9.4385.0.482Lost 1
Henry Ruggs III WR
There are a couple things in this game that you can't teach and one of those are speed. This guy has a lot of it. Ruggs can give the Raiders another weapon who can stretch the field. He's being compared to Tyreek Hill which is noteworthy!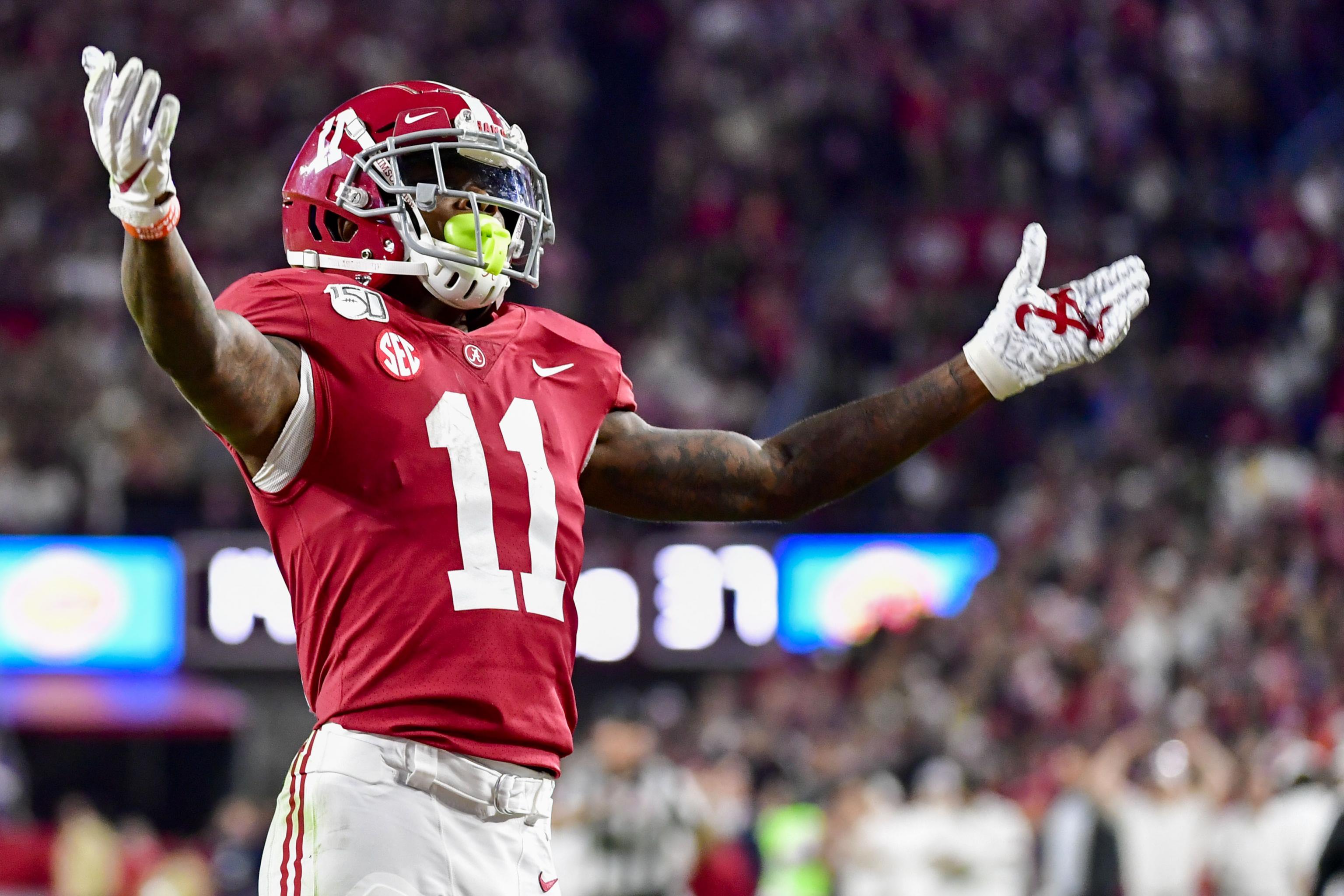 13
SF
7-9.4385.0.492Lost 1
Jerry Jeudy WR
While San Fran can move back at this spot to acquire more capital, they stay put and take Jeudy who I believe is the most polished receiver in this draft. His route running is impeccable and he has burners, running in the 4'4's at the combine!
14
7-9.4385.0.500Lost 2
Andrew Thomas OT
Tampa Bay stays put and they acquire one of the best o-linemen in the draft. I believe he is the best pure LT in this draft. It is amazing that he drops this far, but some of the other OT's bring a lot more to the table.
15
7-9.4385.0.510Won 2
Javon Kinlaw DT
The Broncos can go WR here and maybe get someone like Jefferson, but Javon Kinlaw can change your team immediately, especially when being paired with Von Miller and Jurell Casey. They can go CB here as well.
16
7-9.4385.0.545Won 4
CJ Henderson CB
The Falcons stay put and get the best CB available and in my opinion the 2nd best CB in this draft. Atlanta has a win-now team if their players can stay healthy. CJ Henderson is plug and play and can make an immediate impact. Their gonna need a playmaker now that they face Brady twice.
17
8-8.5006.0.479Won 1
A.J. Terrell CB
Now that Byron Jones is gone to South Beach, there is a gaping whole in the Cowboys secondary. A.J. Terrell is one of the top CB's in this draft and makes a ton of sense for the Cowboys.
18
MIA
8-8.5006.0.502Lost 3
Xavier McKinney Safety
Miami filled a lot of key pieces in their defense in free agency, but their is still a major need at safety. If they move McCain back to Nickel, keep Rowe at SS and add McKinney, they can have one of the best defensive backfields in the NFL. Pairing them with Byron Jones and Xavien Howard is deadly.
19
LV
8-8.5006.0.508Won 1
K'Lavon Chaisson Edge
Chaisson falls right into the laps of the Raiders. They may not need a defensive linemen and go CB, but K'Lavon is very hard to pass up at this spot and he is very well the best player on the board.
20
JAX
9-7.5637.0.535Won 1
Justin Jefferson WR
Jacksonville got their protection for Minshew with their first 1st round pick, now they come back to get him some weapons. I believe that Jefferson has traits to be in the same category as the first 3 receivers in this draft plus I believe he has more fire in the belly.
WILD CARD ROUND LOSERS 21
9-7.5637.0.455Won 4
Tee Higgins WR
Tee Higgins finally jumps into the first round. While many boards have him moving to the 2nd round. His combine grades did that and I believe he is a much better WR than that. If the Eagles stay put they could trade back, but I look for them to try to move up and take their WR of choice.
22
MIN
10-6.6258.0.461Lost 2
Jaylon Johnson CB
Minnesota gets a heck of a player in Jaylon Johnson. This could ultimately be a reach, but it makes so much since for them to kind of retool that secondary which hasn't been as good as were use to seeing it. Rhodes got toasted the majority of last year. This is 1 of 2 picks that they have this first round.
23
12-4.75010.0.469Lost 1
Jacob Eason QB
I'm not so sure that the Pats are sold on Stidham. Maybe they are, but there is always something crazy that happens that nobody expects. This is it! The Patriots post Tom Brady era just got a lot more interesting. Leave it to Bill!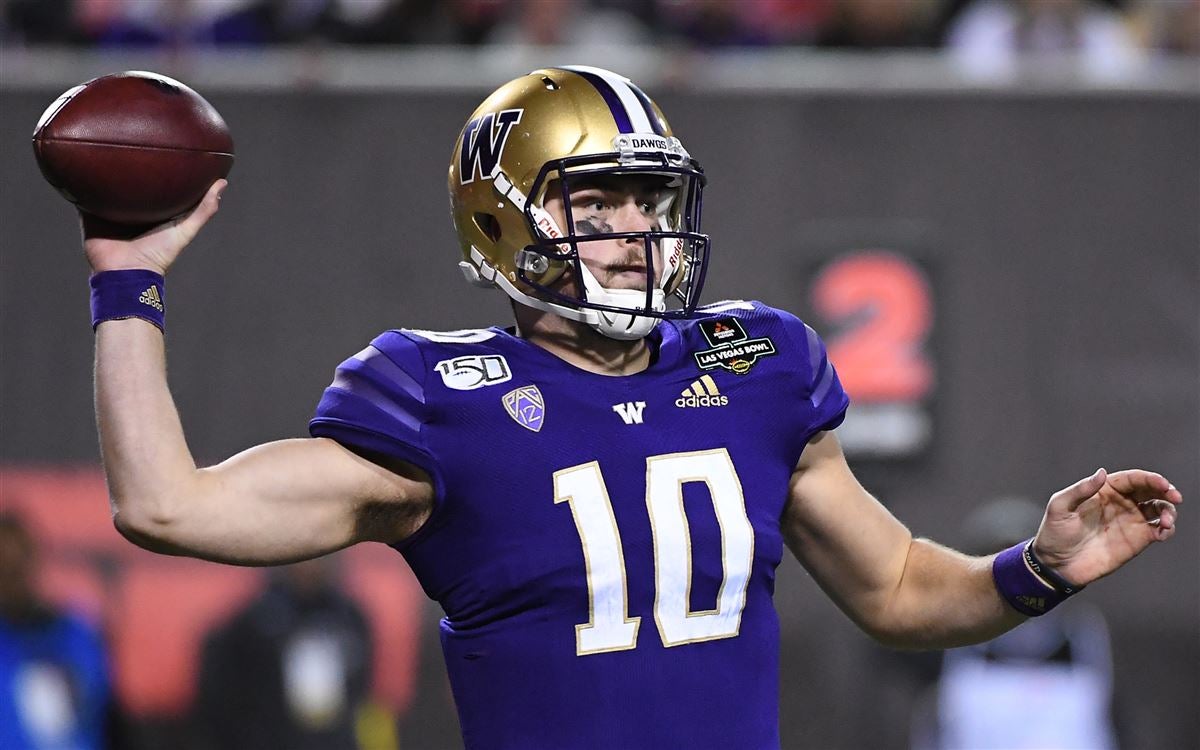 24
13-3.81311.0.486Won 3
Patrick Queen LB
In win-now mode, the Saints take rangy LB out of LSU to pair with Demario Davis. This defense will be very talented and looking to get Brees his 2 Super Bowl, solidifying him as one of the greatest of all time!
DIVISIONAL ROUND LOSERS 25
10-6.6258.0.477Lost 2
Brandon Aiyuk WR
Getting rid of Diggs leaves a hole in the offense even though they still have Thielen. Aiyuk gives them that big play ability. He has absolute burners and it seems like he scores every time he touches the ball.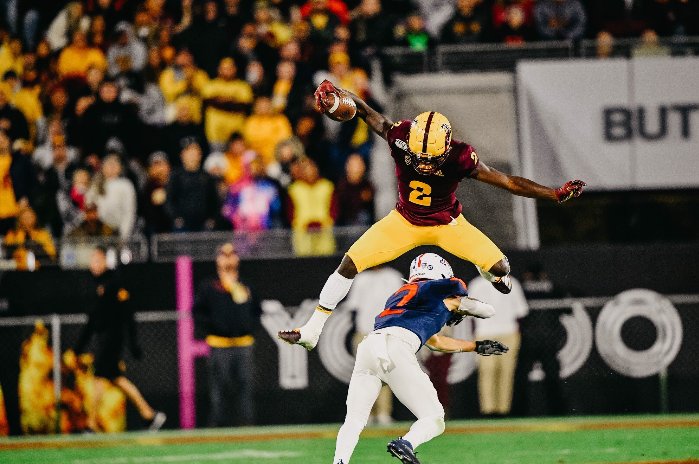 26
MIA
10-6.6258.0.520Lost 1
Josh Jones OT
Miami was hoping to get it's pick of the litter in this first round, but the only thing more important than a Franchise QB is finding someone to protect him. Josh Jones is raw, but can move and has all the intangibles to play at a high level in this league.
27
11-5.6889.0.531Lost 2
Austin Jackson OT
He has a 2nd round grade, but Russel Wilson needs help on his offensive line. Jackson is a mauler of a run blocker and Seattle runs the ball a ton!
28
14-2.87512.0.494Won 12
Kenneth Murray LB
The Linebacker out of OU is super explosive and hits the gaps like a man on fire. He can rush the QB and is very rangy in coverage. The rich keep getting richer!
CONFERENCE CHAMPIONSHIP LOSERS29
9-7.5637.0.488Won 1
Isaiah Wilson OT
This pick is simple. Isaiah Wilson is a finisher in the run blocking game and Derrick Henry runs the ball a lot!
30
13-3.81311.0.453Won 5
Jordan Love QB
Brett Favre…. Aaron Rodgers….. Jordan Love… Some organizations just have it figured out. Jordan love is very talented, but very raw! This can be the heir apparent or another bust. The Packers are willing to risk it like they did in 2005…
SUPER BOWL TEAMS 31
13-3.81311.0.504Won 2
Ross Blacklock DT
Earlier San Fran picked up a WR to pair with an already dynamic offense. They take Blacklock to replace losing Buckner in the trade with the Colts. I don't believe he will make a Buckner like impact right away, but he can be a force on defense.
32
12-4.75010.0.510Won 6
D'Andre Swift RB
It's only fitting that the first RB taken is by the defending Super Bowl champions. Swift is the best RB in this class and can make an immediate impact on a team who has no shortage of weapons. He and Williams will make a dynamic tandem in the backfield.